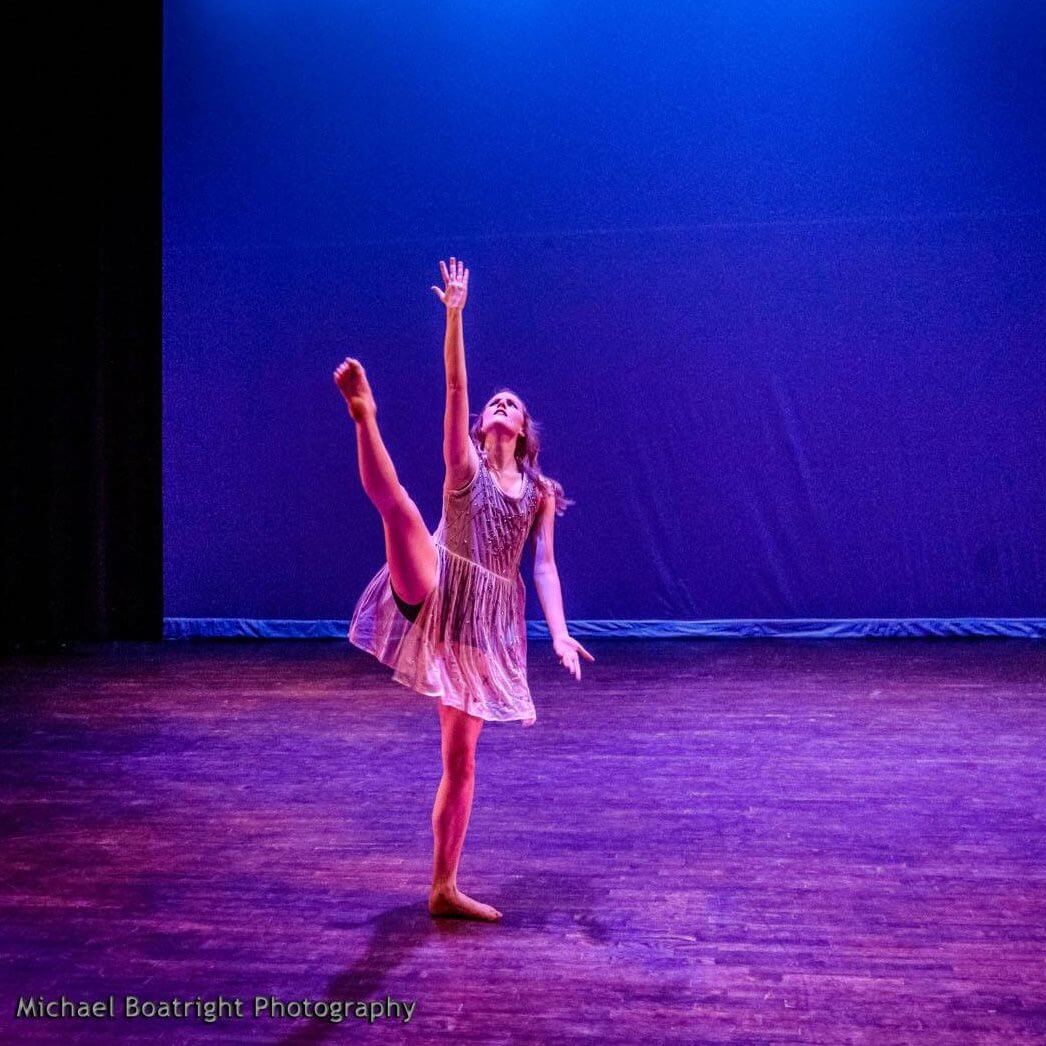 Dancer, performer, choreographer, teacher, wife, coach, blogger and friend are just a few of the hats worn by this SIDEWAYS company member. Six years ago, after graduating with a degree in dance from the University of North Carolina at Greensboro, Andrea Ekmark made the big move to Atlanta to join SIDEWAYS. She has been a dedicated member of SIDEWAYS ever since. While we have loved watching her on stage, Andrea's journey with SIDEWAYS has been somewhat of a love story in itself.
When reflecting on her favorite dance over these past few years, the one that comes to mind is titled "Your Song". This piece stars Andrea and Chris Coates, a life-long friend of our director Charlotte Foster-Williamson. The dance is inspired by the vows of director Charlotte to her husband Jeremy Williamson, who is also a company member! "Chris and I were both at the wedding so we can connect to the idea and the intention, and I like how it highlights us both as individuals that are coming together. The movement flows together nicely, which is an added bonus to the sentiment."
The next chapter in the story ends not in a dance inspired by vows, but with Andrea's own "I Do's". In what she calls the "worst performance of her life", Andrea says after her first date with her husband-to-be, he came to one of her first performances with SIDEWAYS. Even with a slippery stage and a face plant in the spotlight, the smitten red-head still thought Andrea was the best dancer he had ever seen.
With her combined involvement at Atlanta Dance Central and in SIDEWAYS, Andrea has become very close with our Foster-Schmidt Dance Academy for Down syndrome dancers. Spending time along side the Foster-Schmidt dancers has been an amazing experience for Andrea as she has watched the girls grow up before her eyes. "Workshopping and dancing with the FSDC in Disney last year was a memorable bonding experience. One of the best things about dancing with and next to the girls is that each one dances from the heart. That in itself is inspiring."
Andrea's sense of humor and strong work ethic are key elements in what makes SIDEWAYS the family it is today. We are so excited to see Andrea dazzle in her performance during our upcoming tenth anniversary show. We love you Andrea!