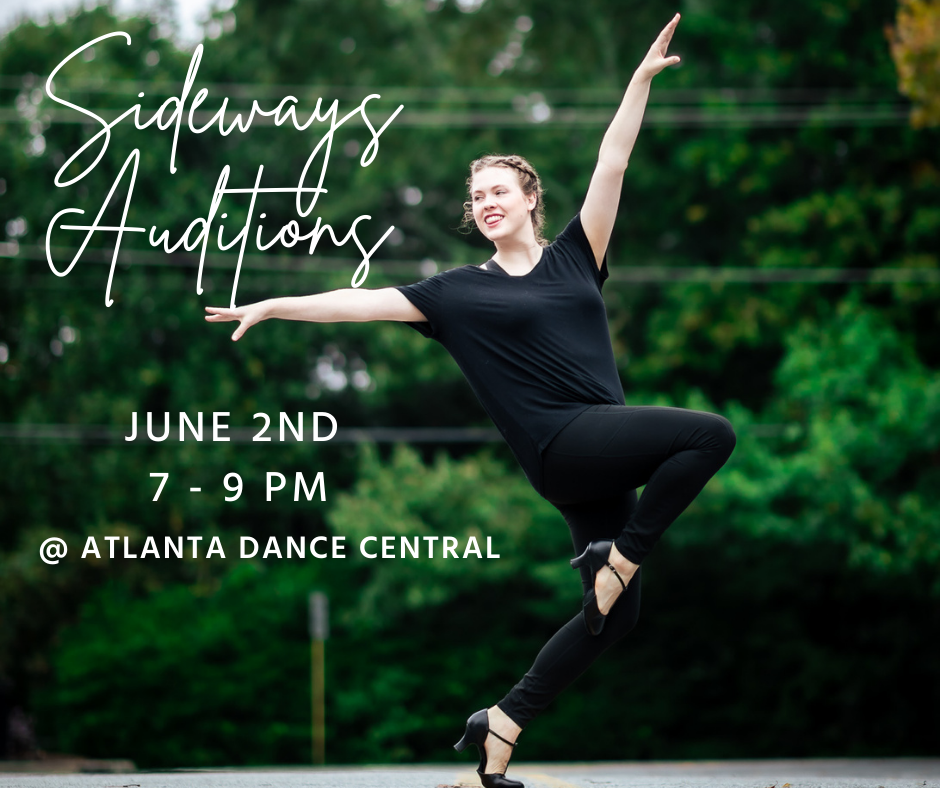 ---
Audition Information:
Thursday June 2, 2022 from 7-9 PM.
at Atlanta Dance Central: 920 Woodstock Rd. Suite 200, Roswell, GA 30075
Audition includes: Ballet barre, Contemporary Repertory, Improvisation, & Solo Performance.
Please prepare a 1 Minute solo showcasing your strengths in any dance style you choose.
There is no fee to audition.
Season begins at the end of August & runs through end of February, with the option of extending through May.
Dancers participate in 2 major performances – 1 in November & 1 at end of February.
Dancers are paid a small stipend for performances & rehearsals.
Rehearsals are:
Tuesdays from 11-1 PM
Saturdays (1X per month) from 1:30-5:30 PM
---
---
Video auditions:
Dancers wishing to submit a video audition should include the following:
Ballet combination
Modern combination
Solo Performance
Send Video Link to Charlotte at charlotte@sidewaysdance.com.