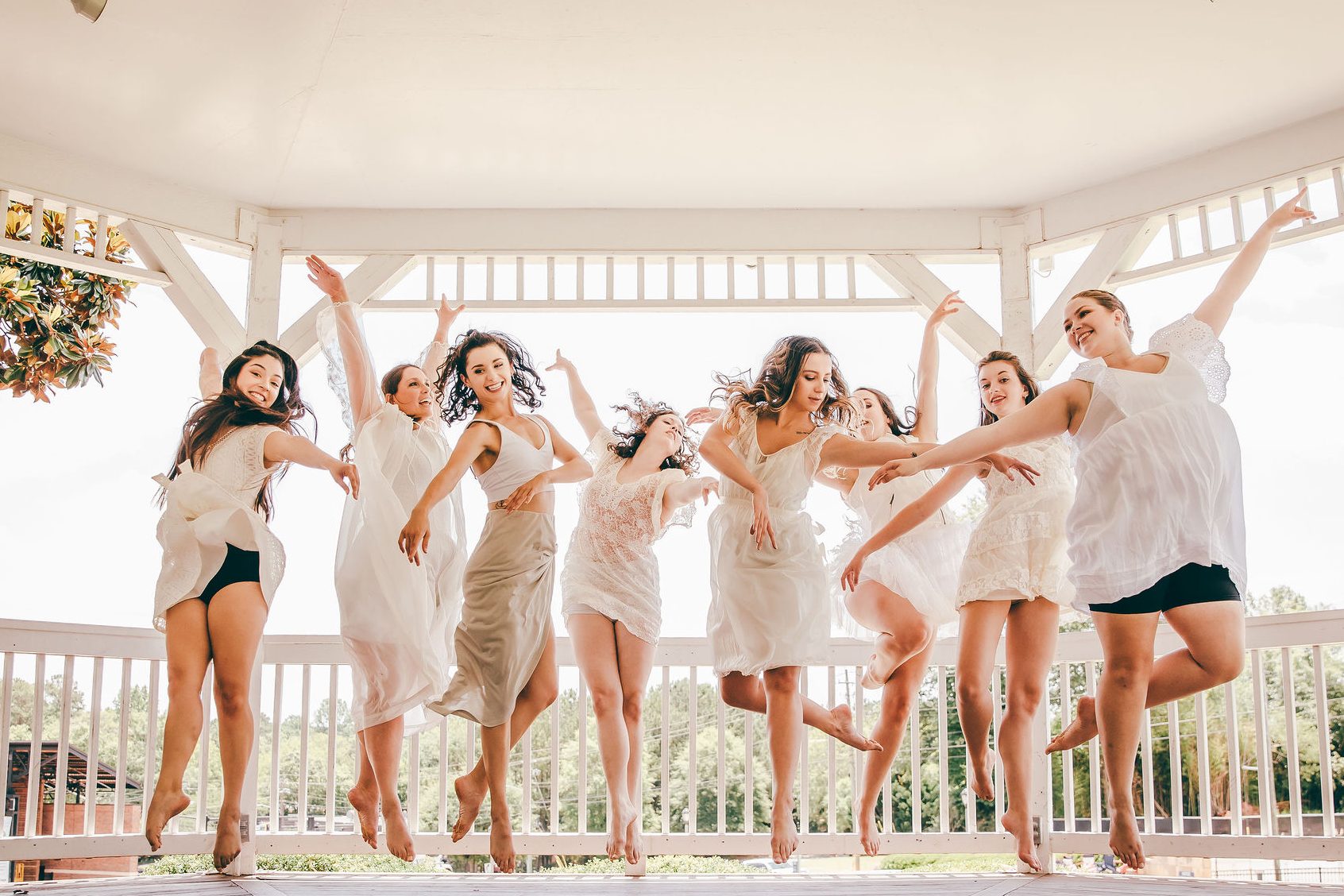 SIDEWAYS Contemporary Dance is a small contemporary dance theater, devoted to presenting stories of humanity through dance.
We create & perform stories with honesty so that everyone in our community can appreciate the impact dance can have on their lives. Our choreography focuses on storytelling & performing with authenticity to make a powerful, emotional impact all audiences can connect with, educating our audience about the process of creating dance, and developing a fulfilling partnership with Foster Schmidt Dance Company for Down Syndrome (FSDC) that showcases how dance can help us learn from each other.
Founded in 2006 by Charlotte Foster Williamson, SIDEWAYS is a 501c(3) Public Charity and is funded solely by private donors and corporate donations. We have performed over 100 dances for the Metro-Atlanta Area. SIDEWAYS & FSDC have performed together in NYC & at Disney, in addition to local stages. Each year, we produce 2 concerts for our local community: our annual holiday show, Once Upon A Holiday, & a new concert that inspires audiences to action.
Our Partnership with FSDC:
The Foster-Schmidt Dance Company is an inclusive dance company founded in 2013 & grew out of the Physio Jazz Program at Atlanta Dance Central. SIDEWAYS performs annually with FSDC at their concerts & provides continuing education trips. We performed together in Walt Disney World Resort in 2015 & New York City in 2019. We love developing personal relationships with each other & present fulfilling performances.
This partnership is amazing because it allows our dancers to learn about working with students with intellectual and developmental disabilities & the unique strengths that they bring to the community. It allows FSDC dancers the abilities to dance with professional dancers at multiple events & develop social connections. The FSDC dancers also have the opportunity to attend continuing education classes & trips in order to develop their independence, stretch their limits, & build more resilience.
Our community (and the broader community on trips) are able to see the abilities of the FSDC dancers & to normalize their place within it.
To learn more about FSDC & the Physio Jazz Program, visit https://atlantadancecentral.com/physio-jazz/
Rave Reviews:
Knowbody, performed at the 2007 Pulse convention, received impressive feedback from Mia Michaels, Brian Freidman, Shane Sparks, and Cris Judd. These choreographers deemed Foster as "brilliant" and loved the simplicity of the performance. Mia Michaels even went further to say that she was inspired to create a new piece after viewing the SIDEWAYS performance. Foster is credited with creating a human atmosphere on stage and demanding honest performances from her dancers.
Through performances across the southeast, SIDEWAYS repertory has received impressive feedback from dance choreographers: Ann Reinking (Fosse – the musical), Steve Rooks (Alvin Ailey American Dance Theatre), Wendy Perron (Dance Magazine), and Mia Michaels (So You Think You Can Dance).