CHARLOTTE FOSTER
Founder/Artistic Director

 
Graduating Magna Cum Laude from the University of Georgia with a Bachelor of Arts Degree in Dance, Charlotte Foster currently serves as founder and artistic director of SIDEWAYS contemporary dance company. Additionally, she serves as the studio owner and director of Atlanta Dance Central. Her most recent project includes founding the Foster-Schmidt Dance Academy for Down Syndrome with Vince Schmidt. Her work, Being (Interpretations of Interpretations), represented the University of Georgia at the American College Dance Festival in March 2006, where it received impressive feedback from noteworthy dance professionals: Ann Reinking, Steve Rooks, and Wendy Perron. Of 48 pieces submitted, Being was one of 10 selected to be performed at the Gala Showcase. Her work was presented at University of Georgia's Center for Undergraduate Research Organization Conference (CURO) and featured in the University of Georgia's Journal of Undergraduate Research (JURO). Knowbody, a piece created in 2007 specifically for SIDEWAYS, toured to New York where it was recognized by current TV choreographers, Mia Michaels and Brian Freidman. Michaels deemed the piece "timeless" and commented on the honesty of both the choreography and the performers, a trait that Foster demands from her dancers. Before moving to Athens in 2004, Foster attended the University of Florida, where she pursued a Bachelor of Fine Arts degree in dance. While in Gainesville, she was chosen to be a member of the University of Florida Dance Team; the Dazzlers. She also choreographed three full-length musicals, and eventually founded and directed her own jazz dance company, entitled Extreme Dance Company. Throughout the past seven years, Charlotte has taught jazz, modern, tap, ballet, kinder dance, musical theatre, lyrical, hip hop, and voice. Her students range from age two to adult.

 

AUDREY CRABTREE

Company Member

 

Audrey Crabtree holds a bachelor of Performing Arts degree in Dance Performance from the School of American Dance and Arts Management at Oklahoma City University. Her work includes the theme park stages of Busch Gardens Williamsburg and Six Flags Magic Mountain dancing at Howl-O-Scream, Christmastown, Looney Tunes Kids Club, Fright Fest, and Holiday in the Park. Living in Los Angeles, Audrey performed with L.A.Unbound, the Speak Hill Dance Project, City Ballet of Los Angeles, Amaterasu Dance Company, and J Sutta (former Pussy Cat Doll) in her music video Forever. Audrey is now performing with Atlanta-based Fuerta Dance Company and SIDEWAYS Contemporary Dance Company, and teaching at Atlanta Dance Central.

 

KAITLIN DAVIS

Company Member

 

 

Kaitlin Davis was born in Wilmington, North Carolina and danced competitively for eleven years before attending East Carolina University. She received a BFA in Dance Performance and the Outstanding Senior in Dance Performance Award in Spring 2014. While at ECU she studied under Teal Darkenwald, John Dixon, Tommi Galaska, Dirk Lumbard, Galina Panova, Clarine Powell, and Patti Weeks. She performed in three of the Dance mainstage productions in her time there as well as numerous smaller shows. In 2011 she choreographed for the NBC film "Gametime: Tackling the Past" in which she was also a featured dancer. Davis has also danced as part of the Cucalorus Film Festival, Forward Motion Dance Company, and Opera House Theater Company. Her choreography was showcased in the music video "Party Girl" for up and coming artist Mary Simmons in 2016. She has taught students of all ages in several studios in the Wilmington area and was an instructor at the ECU Summer Jazz Dance Intensive in 2013. She is a part of SIDEWAYS Contemporary Dance Company, Atlanta Dance Collective, and a dancer for Stella Entertainment

ALAINNA BATCHELOR Company Member

 

Alainna Batchelor has been training in dance for the past eighteen years. Alainna began her training at Fancy Dancer in Dublin, Ga under the direction of Laura Carswell and continued dancing under the direction of Abby Avery, Gilda Loyd, and Mario Mitchell, where she developed her skills in Ballet, Jazz, Tap, and Hip-Hop and won various awards at numerous competitions. Through master classes, she has had the opportunity to take from many renowned teachers and choreographers. After graduating high school, Alainna was honored to become the Hip-Hop Director at Fancy Dancer., where she discovered a love for teaching dance and for creating award-winning choreography. Nuvo Dance competition awarded her Hip-Hop dance "Studio Pick" and "Best Nu Group". Alainna continued her training at Valdosta State University where she graduated Cum Laude with a Bachelor of Fine Arts in Dance. While in college, Alainna performed as a member of VSU's repertory dancers. It was in college that she fell in love with Modern dance and began to study it in depth. She performed and presented choreography at the American College Dance conference and VSU awarded her with the "Creative Research Award" in dance. She is now taking Master classes and training out of the Atlanta area. Alainna is now sharing her passion of teaching dance at Giselle Diblasi School of Ballet and Peachtree Academy and is enjoying her first year with SIDEWAYS Contemporary Dance Company.

LEAH KELLY

Company Member

 

Leah Kelly began her pre-professional dance training at the British Academy of Performing Arts and furthered her abilities at Valdosta State University. There she received a Bachelor of Fine Arts in Dance and a Bachelor of Business Administration. At the university, Leah was fortunate enough to dance in annual dance concerts and multiple dance festivals, including SOMAfest NYC 2013 , New Grounds Festival 2013 with Critical Mass Dance Company and the M.A.D. Festival 2014 with SWADance Collective. Since 2015, Leah has been teaching at Atlanta Dance Central and dancing with SIDEWAYS Contemporary Dance Company where she is currently entering her third season. In the summer of 2016, Leah was invited to join Fuerta Dance Company for one of their many short dance films ID, which shown at this years Atlanta Dance Canvas. Leah is excited to be joining Fuerta Dance Company again for her first full season. Newer opportunities include dancing with Gotta Dance Contemporary Dance Company this past March and this upcoming summer with MOTO Artis.

 

 

MARY MATTMAN

Company Member

 
Mary Mattmann is a 2008 graduate of the University of Georgia with an AB in Dance and an ABJ in Public Relations. Mary graduated Magna Cum Laude and with High Honors from the Honors Program, completing her honors thesis on cultural appropriation of African American dance forms. While at UGA, Mary performed and choreographed with a number of university and community groups. Her choreography was selected for the American Collegiate Dance Festival and featured in the Young Choreographer's Series and Tap Dawgs Showcase. Mary supplemented her dance training by spending two summers at Point Park University in Pittsburgh, Pennsylvania. Mary has over seven years teaching experience and currently teaches dance at Central High School in Macon, GA.
 

HALEY VARANO

Company Member

 

Haley Varano is a 2015 graduate from Roswell High School. She is currently a senior at Kennesaw State University working toward a degree in History Education with a dance minor. At Kennesaw State University she is a sister of Phi Mu Fraternity, as well as the A/V Chair for Miracle at KSU, a student ran philanthropic organization that raises money for Children's Healthcare of Atlanta. Haley is the marketing inter for SIDEWAYS and runs the SIDEWAYS social media accounts, as well as creates video content for the company.  Haley has been dancing since the age of four and throughout the years, she has danced with Roswell City Dance, Roswell Dance Starz, Atlanta Rising Talent, and the Kennesaw State University dance company. Haley has performed the Lilac Fairy variation from Sleeping Beauty, Odette variation from Swan Lake, and Dulcinea from Don Quixote. Haley has loved being a part of SIDEWAYS for her fifth season.
 

DEVON SZKLANKA

Company Member

 

Devon Szklanka was originally from a small town in northern Pennsylvania and has 18 years of training in ballet, jazz, tap, theatre, contemporary, and hip hop. After completing a great bulk of her training at her home studio under the instruction of Duane and Kellie Gordner, Devon was accepted into the Dance program at The University of the Arts in Philadelphia. There she trained under the instruction of Donna Fay Burchfield and many prestigious staff where she earned her Certificate in Dance. After college, Devon pursued her love for dance in Los Angeles where she trained under some of the top working teachers at studios including Millenium Dance Complex, EDGE Performing Arts Center, and Debbie Reynolds Dance Studio. She was a part of numerous concept videos, including artist Ian Erix's new music video. Devon had the privilege of being on the set of many shows and commercials including Glee, 2 Broke Girls, Nike, and AT&T. After two years in Los Angeles, Devon joined the cast of Sesame Street Live: Make a New Friend as a performer, where she toured the United States for ten months. Devon now resides in Atlanta continuing her dance career as a performer with SIDEWAYS, a member of CiCi Kelley's 3D professional company, and a dance instructor with Expressions in Motion Dance, Royal Dance Academy, and Dare Dream Dance. She is excited for her journey in a new city sharing her gift and love for dance.
 

KIA STREET

Company Member

 

Kia J. Street began dancing at the age of three at Norma's Academy of Dance and continued her training at Dance with Donna Webb. She decided to pursue a dance career while attending Fine Arts Magnet at Mount Zion High School; now named Martha Ellen Stilwell School of the Arts in Jonesboro, GA. Kia graduated from Valdosta State University with a Bachelor of Fine Arts in Dance in May 2015. While attending VSU she has performed at the annual dance concerts, American College Dance Association, and during halftime with the marching band as a Blazette. She has taken master classes from Ririe Woodbury Dance Company, T. Lang Dance, Staibdance, Zoetic Dance Ensemble, Axam Dance Theatre Experience, and with the instructors of The Pulse on Tour. She has choreographed for high school dance lines, the Emerging Artist Showcase at VSU, and for Dancefx adult company members. Currently, she is an instructor at Dancefx Atlanta and a member of their Xtensity Performance Company.
JENNA LORSON GAMERL

Company Member

MEGAN LONG

Company Member

 

 

Jenna Lorson Gamerl has a profound interest in the arts and dance, both on and off the stage. Raised in the small town of Hughesville, PA, Jenna knew she wanted to pursue dance at a very young age. She continued her education at The University of the Arts in Philadelphia, PA, graduating with a BFA in Dance Education and minor in Musical Theater. She immediately joined the National Tour of Sesame Street Live, performing the role of Ernie as well as a Live India Dancer. After two years of touring across the United States, Jenna stepped out of performing and into a new role as Performance Director. She joined the new season of Sesame Street/USO Experience for Military Families and was able to take a Sesame Street show onto military installations for these families. For Jenna, there is no better reward than being able to serve those families who serve our country. Alongside Sesame Street, Jenna is a judge for Starbound National Talent Competition and now teaches and dances in the greater Atlanta area.

MEGAN LONG, a native of Rutherfordton, North Carolina, has been dancing for 20 years and began her pre-professional training at Winthrop University in the Fall of 2013. Performances during her time at Winthrop University include The Wiz, Winthrop Dance Theatre, Winthrop Repertory Theatre, Senior Choreography Showcase, Junior Choreography Showcase, Charlotte Dance Festival, and American College Dance Association. She worked with Jennifer Archibald in the ArchCore40 program, as well as The Syncopated Ladies in the Syncopated Ladies Bootcamp. Choreography experience includes two modern pieces at Winthrop University and many competition routines at studios nationwide. Megan graduated Summa Cum Laude in May 2017 with a BA in Dance and Psychology from Winthrop University. She lived in New York City following graduation, where she worked as a Center Intern and Training Fellow at Gibney Dance. While in NYC, she danced with Marie Christine Giordano Dance Company and danced as an extra in short films. Megan recently moved to Atlanta, Georgia to dance as a company member of Sideways Contemporary Dance Company. She looks forward to starting her performance and teaching journey in The Peach State.
MEGAN FOOSE

 

Company Member

 

MEGAN FOOSE, a native of Waukesha, Wisconsin, began dancing at the early age of three and has been trained in ballet, tap, jazz, contemporary, and pointe. She attended Valdosta State University where she received her BFA in Dance, graduating Summa Cum Laude in May 2018. While at Valdosta State she had the opportunity to perform in the Modern Atlanta Dance Festival and the American College Dance Association. She spent the last three summers performing professionally with Peach State Summer Theater, and she recently attended the Rockette Summer Intensive. Megan is so excited to be apart of the SIDEWAYS dance family.
The Board of Directors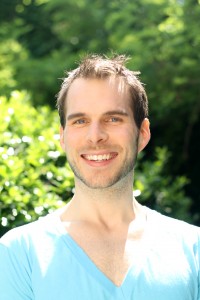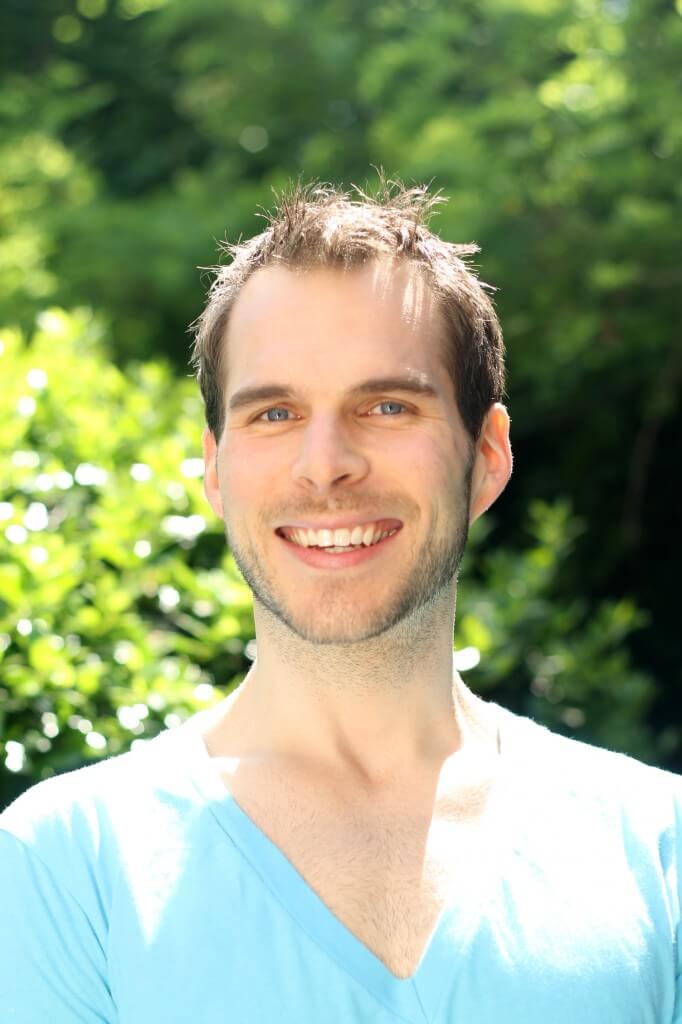 Jeremy Williamson's executive board experience began in college when he served as Treasurer and Director of Communications for the Residence Hall Associate at the University of Georgia. He joined the SIDEWAYS Board of Directors in 2007 and transitioned to Chairman in 2009. Artistically, Jeremy was a SIDEWAYS company member until 2014 but still performs in Once Upon a Holiday and guest roles. He is also the company's technical director and assists with lighting design.Professionally, Jeremy is a product development engineer at AT&T with past experience at Accenture and Northrop Grumman.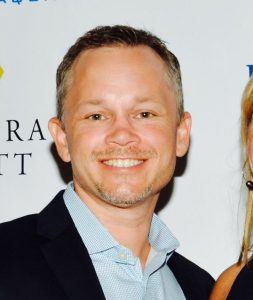 Rodney Teat brings to the Sideways Board of Directors nearly 20 years of leadership experience in the Information Technology space.  Working both nationally, and internationally, Rodney has helped leading technology innovators bring disruptive new technologies to market. This diverse background allows Rodney to have a unique perspective on the use of technology as it relates to sales, marketing, and long-term business sustainability. Rodney is honored to be on the Board of Directors and looks forward to contributing to the overall growth of the Sideways Dance Company.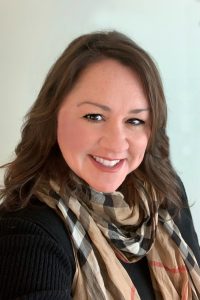 Aimee Foley is a native of Atlanta and has lived in Roswell since 2002.  She grew up in Dunwoody and attended the University of Georgia where she received a Bachelor of Business Administration. Aimee spent most of her professional career in Human Resources Consulting, focusing primarily on the areas of Executive and Board of Director Compensation and Board of Director Governance. Currently, she spends most of her time looking after her three daughters and three dogs and volunteering.  Aimee grew up dancing and cheering and still enjoys being active through exercise, water sports and home improvement projects.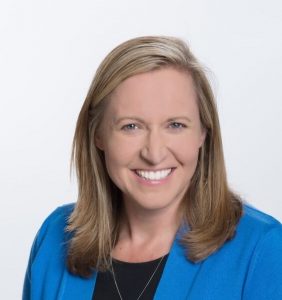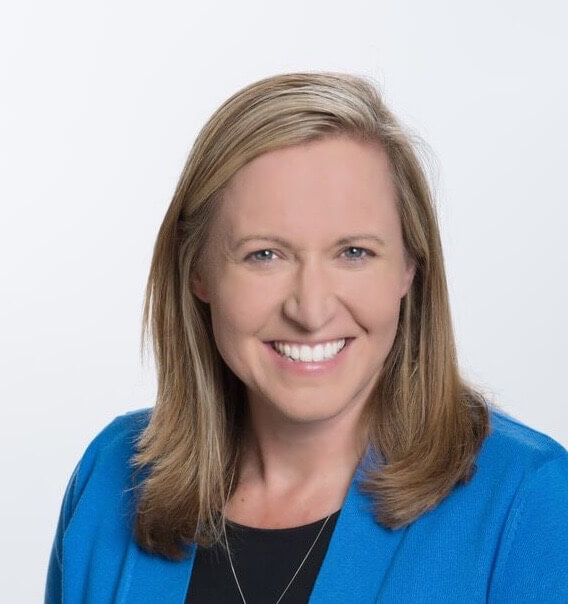 Cathy Lambert is a CPA with experience in not-for-profit, private equity, and partnership audits. She has served on a number of not-for-profit boards including a home owners association, a high school band, and a private-school HSA. Far too clumsy to be a dancer, she is honored to serve on the board of Sideways and assist these talented story-tellers wherever possible.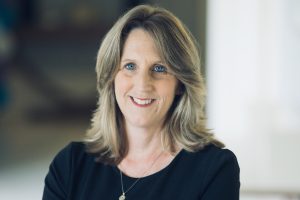 Erika Varano graduated from Johnson & Wales University and works for the Ritz-Carlton Hotel Company currently as the Director of Revenue Management at The Ritz-Carlton, Amelia Island. She has been involved in dance for the last 15+ years with her daughter dancing with Atlanta Rising Talent and now Sideways.  She has always had a love for dance since she danced herself throughout high school.  Erika is thrilled to be on the board and assist in growing Sideways Dance Company.
Frances Weissert graduated from Indiana University with a Bachelor of Science in Accounting. She previously worked for KPMG Peat Marwick in the Tax Department and currently is the Controller for Adjutant Solutions Group, LLC, an engineering and technical consulting firm. Frances recently earned her license to sell real estate in Georgia.
 Lauren Rasco moved to Roswell from San Antonio, Texas in 2015. She grew up dancing and doing theater at school and in the community. Lauren is creative and has a passion for the arts. She has been a stay at home mom since the birth of her son in 2004, but continues to create and volunteer in her free time. She prides herself in her out-of-the-box thinking and dedication to whatever her latest project is.