The Foster-Schmidt D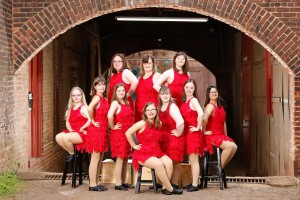 ance Company (FSDC) was founded in 2013 by Charlotte Foster Williamson. The FSDC grew out of the Foster-Schmidt Dance Academy for Down Syndrome, which holds weekly dance classes at Atlanta Dance Central in Roswell, GA.  You can read more about the Foster-Schmidt Dance Academy here.  Students in the FSDC are required to audition to be a part of this performance company.  SIDEWAYS is delighted to have a growing partnership with members of the FSDC!
Upcoming Performances
May 2 & 3 2020- Roswell, Ga 7 PM Atlanta Dance Central Recital
August 2020 – Roswell, Ga  SIDEWAYS repetory concert
To learn more about starting your own program for students with Down syndrome, visit www.physiojazz.com.