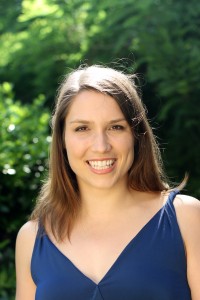 In the college town of Athens, Georgia, our director Charlotte began to cook up ideas for a contemporary dance company that would inspire change by presenting social and political opinion through movement. She shared this idea with close friend and dance peer in the University of Georgia dance program, Mary Mattmann. "I knew it was going to be the place for me" says Mattmann upon hearing about Charlotte's plans. Following a little behind Charlotte, Mary completed her degree at the University of Georgia and then came to Atlanta to join SIDEWAYS for the 2008-2009 season and has been with us ever since.
Mary can be recognized as the exuberant "Mad Hatter" from the "Hot Chocolate" number in our holiday show, Once Upon A Holiday but Mary's time performing for Charlotte and SIDEWAYS goes much deeper. Referring back to our blog post "Director's Cut: The Dance That Started It All", Mary is an original member from the piece referred to in that post, "Being". While this dance holds a special place in her heart, Mary's favorite piece she has done with SIDEWAYS is titled "Count to 10" and lucky for her, both "Being" and "Count to 10" will be featured in the SIDEWAYS 10-year anniversary show this June 3rd through 5th.
When you have been with a dance company for eight-years, there are sure to be many precious memories made along the way. Mary's favorite memories are made when the group travels together including going to Disney World to perform with the Foster-Schmidt Company dancers and performing at Piccolo Spoleto in Charleston, SC.
Along with spending so much time with SIDEWAYS, Mary has had the honor to work alongside the Foster-Schmidt Dance Company for Down Syndrome. On what it's like to work with the girls, Mary says, "They inspire me and they remind me why I dance. They are so full of joy, so passionate about life and dance, and working with them reinvigorates me!".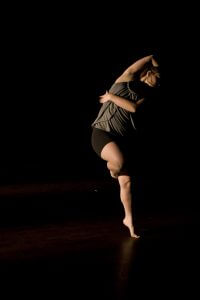 We feel so privileged to have had Mary and her talent and positive spirit shine its light on this company for so long, and hopefully many years to come! We love you Mary!  Can't wait to see you perform in this summer's showcase celebrating our ten-year anniversary!