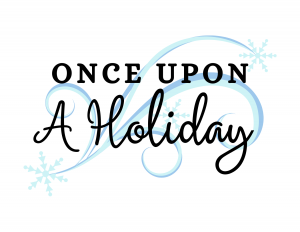 As a child, the holiday season was my favorite time of the year AND for me, it started with Thanksgiving. At my home, Thanksgiving was a full-out feast! We had 15 different dishes to choose from, all things that we never really ate during the year. There were passed down family recipes, new recipes, and of course, the Pink Stuff (Pink jelly mold). My family would come over and we'd eat about ⅛ of each dish (in total) and then the rest became leftovers for the weekend.
The next morning, bright & early, we began transforming the house into Christmas land. Every single item was replaced by its festive version, i.e. Bathroom rugs, mugs, plates, wall hangings, and every decoration. The outside of our house was full of the (now-vintage) plastic light up figures – a full nativity including 3 wise men, 2 nutcrackers, Santa Claus, Snowmen, & more. The windows were lined with lights & a moving figure was placed in each one AND of course, Christmas villages lined every flat surface of our home.
It took the entire weekend, working morning until night, to transform the house. By the end, you were living inside this magical wonderland full of cheer & happiness.
The following weekend, we started the cookies. For my Dad's dental colleagues, my mom & I would create boxes of fresh cookies to hand deliver to their offices. No pre-bought mixes or cookies would do. Our cookies were all family recipes and of course, everyone needs variety so . . . we baked 16 different types. There were the tricky ones: the Yule Logs, Pinwheels, & Sonia Henies and the easy ones: Fudge Sandwiches, Mocha Drops, & Peanut Blossoms. We had a whole bakery going on in our house – with multiple cooling trays & a packaging line. Obviously, we made extra for us & it was so yummy to have a cookie plate every night with a sampling of fresh cookies.
As soon as school was over, we'd drive to Chicago to visit my favorite person in the world, my Aunt Charlotte. She lived in a Gingerbread house (at least I thought so) & she & I would lie in her twin bed together and read. She'd tell me stories of her flapper days and the time she beat off a man who tried to steal her purse. (Yes she was that kind of aunt.) Throughout our time there, we'd see my cousins, my other adored aunt & uncle, and more distant relatives too. And sometimes . . . it would snow!
Once we got home, all of Santa's magic was under the tree for me. He came!! And it was Christmas morning all over again on January 3rd.
I still try to recreate this magic in my own holidays (though the cookie production has ceased). I have my own excessive Christmas decorations. I love finding the perfect gift & wrapping it just right and I love spending time with friends and family. (We host 5 parties a year for the holidays).
I created Once Upon A Holiday 13 years ago as a way to share this holiday spirit with everyone. And I'm so happy it's become a tradition that kicks off the holidays for so many.
This year, I'm excited to reveal that we'll be able to "turn up the jolly" even more with a full immersive holiday experience! Once Upon A Holiday will be presented at The Hotel at Avalon, where you can enjoy the wonderful food & drink, find that perfect gift, & even enjoy an overnight stay if you choose, in combination with the show you know & love.
It's guaranteed to grow every Grinch's heart by at least 3 sizes!
Mark your calendars for November 20 & 21 for Once upon A Holiday at the Avalon!
Much Love,
Charlotte
PS If anyone wants to help me bake cookies this year, let me know. I'm hungry just reminiscing. 🙂