I love the holiday season!  It really is the most wonderful time of the year!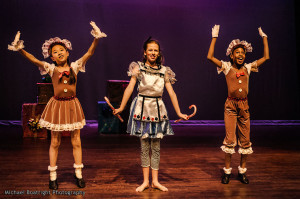 When I say I love it, I mean I'm CRAZY for it.  I have an entire closet of decorations at home, a 200+ piece Christmas village, and my Pandora Radio station is set to Holiday tunes for the entire month of December.
Because of my extreme love (obsession) for the holidays, it was only natural that SIDEWAYS have their own holiday performance.  In 2006 (our very first year), I created a collection of dances to my favorite songs:  Parade of the Toy Soldier and Melekalikimaka to name a couple. We premiered our 20 minute show at 7 Stages Theater to a small audience.
The next year I expanded the show to involve a story, more specifically the story of Alice In Wonderland, and Once Upon A Holiday was born.  I asked five of my students to join the SIDEWAYS Cast to play Alice & other child roles.  We performed that year at the Beam, a small 60-seat (if you are lucky) theater, close to Zoo Atlanta.  The show was approximately 30-40 minutes long without an intermission and we performed to a sold out crowd!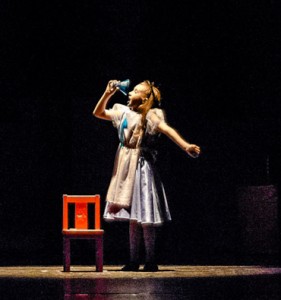 We have some fond memories from that first show including the last minute set pieces that didn't quite work, the refrigerator box disguised as a present that Alice and Mrs. Claus stood inside, and the lack of a stage crossover for performers.  Without the crossover, dancers had to go outside to change sides of the stage. One evening it rained during the performance, making that experience even more exciting.
In 2008, we moved into our Atlanta home, 7 Stages Theater, and launched our full production with 2 acts.  I continued to develop and fine-tune the show, adding new characters and new dances until our move to Blessed Trinity High School in Roswell in 2013.
This year marks the 10th annual performance of Once Upon A Holiday and we are looking to making it even bigger and better.  We would love for you or your child to join our production in November and help kick off the holiday season.  
Auditions for child performers will be held at Atlanta Dance Central, Saturday August 27th at 10 AM.  We have several options for participation from full time cast member, part time cast member, and walk-on dancer.
Don't miss your chance to be a part of this fun production and to have a Holly Jolly Holiday!