SIDEWAYS had a great weekend rehearsing for upcoming performances of Frankentsein's Frolic and Once Upon A Holiday, and even managed to slip in a fantastic performance at the Decatur Recreational Center's October Dance Gala.
We joined AboutFace, Beth Del Nero and Company, Gotta Dance Contemporary, and Zoetic Dance Ensemble to share original choreography in Contemporary, Modern, and Jazz dance styles. The companies had a wonderful time and judging by the feedback, so did the audience! A few of our dancers were even caught goofing around in the square after the performance high!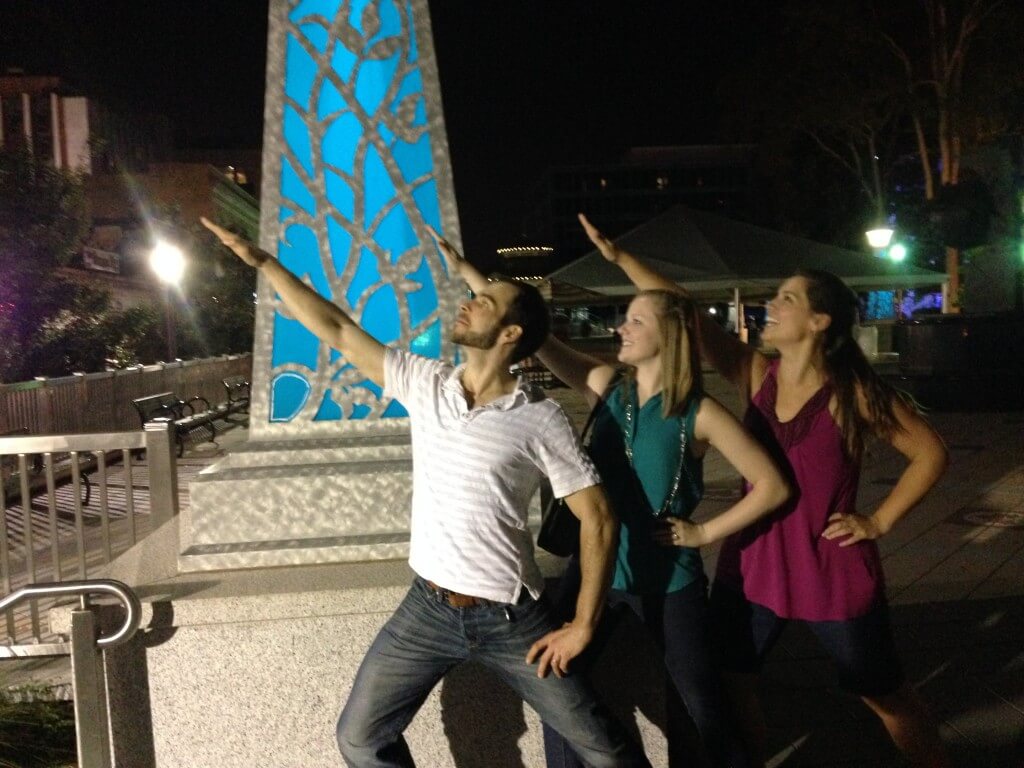 We'd like to thank all of you who came out to support the arts in Georgia and remind you to mark your calendars for our next event, Frankenstein's Frolic Haunted Carnival! See you there!
"Nobody cares if you can't dance well. Just get up and dance." – Dave Barry