The Foster-Schmidt D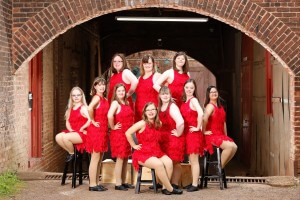 ance Company (FSDC) was founded in 2013 by Charlotte Foster Williamson.  The FSDC grew out of the Foster-Schmidt Dance Academy for Down Syndrome, which holds weekly dance classes at Atlanta Dance Central in Roswell, GA.  You can read more about the Foster-Schmidt Dance Academy here.  Students in the FSDC are required to audition to be a part of this performance company.  SIDEWAYS is delighted to have a growing partnership with members of the FSDC!
Upcoming Performances
October 15, 2015-  Roswell, GA.   7:30 PM Performance at Alive After 5 on Canton Street with SIDEWAYS!
October 17, 2015-  Roswell, GA.    6:30 PM  Frankenstein's Frolic Haunted Carnival at Atlanta Dance Central
November 8, 2015-   Atlanta, GA.  4 PM  Performance at the FOCUS Fashion Show at Oglethorpe University.
November 21 & 22-   Roswell, GA.  2 PM Performance at SIDEWAYS' Once Upon A Holiday at Blessed Trinity High School.  Purchase tickets here.