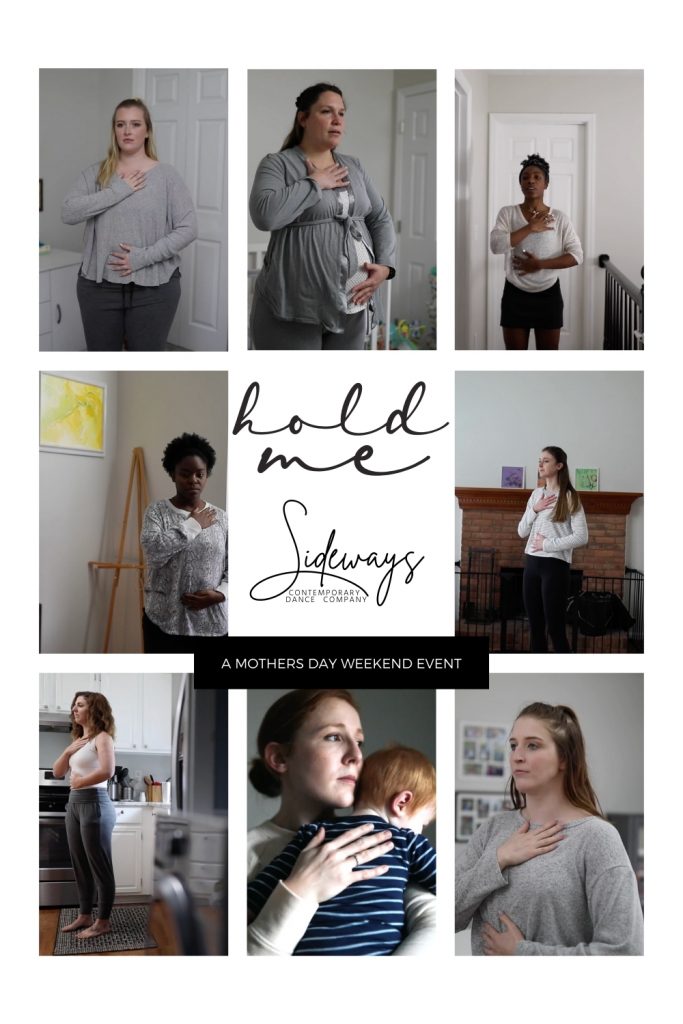 "Hold Me" is a lullaby to mamas of every kind this Mother's Day weekend. Seeking peace and assurance in herself and her mothering, she longs to receive some of the same care she provides. Juxtaposed in this film is motherhood both decidedly individual yet inescapably communal. She knows profuse intimacy tangled with inexplicable loneliness. She encounters joys amplified while also bitterly muffled in her weariness. Trust, mama, "It's okay."
This exerpt of "Hold Me" is part of a larger contemplation of early parenthood. Known in rehearsals as "Learning" is a dance of discovery between parent and child encompassing an awareness of both the intentional and accidental lessons shared back and forth. Another short interlude finds parallels in the labor of delivery and the labor of daily care, acknowledging the wisdom in surrender and the power of breath. In all, "Hold Me" finds beauty and calm in navigating what can feel like chaos: life with littles.
Choreography by Audrey Crabtree
Videography by Haley Varano
Want to view this work? Click the Link Below to receive the exclusive link to access the film May 7-9th!