Happy Friday friends and fans! We are excited to announce that tickets for our upcoming production of BLACKOUT: The Struggle for Equality are officially on sale!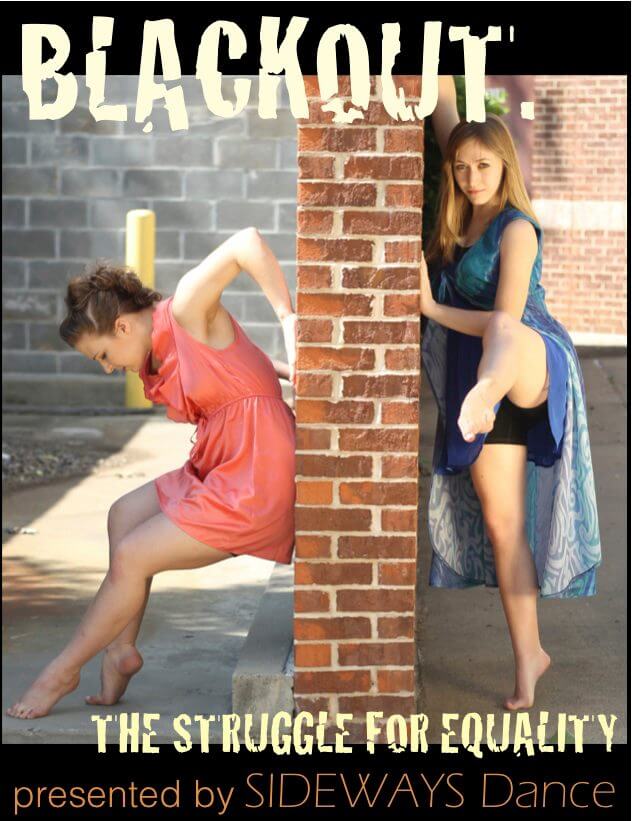 BLACKOUT is a new dance concert created by director Charlotte Foster that examines the struggle for equality that many minority groups have experienced for decades.
With influences of Ballet, Jazz, African, Modern, and Ballroom dance, BLACKOUT is emotionally charged and relevant to all audiences. Combining video footage, exceptional dancing, and emotionally-stirring choreography, SIDEWAYS takes audiences members on a gripping journey that will touch and inspire.
Performances are July 13 and 14 at 8:00 pm and July 15 at 3:00 pm at our home away from home, 7 Stages Theater.
Visit our ticket page for additional information on memberships and to reserve your tickets early!